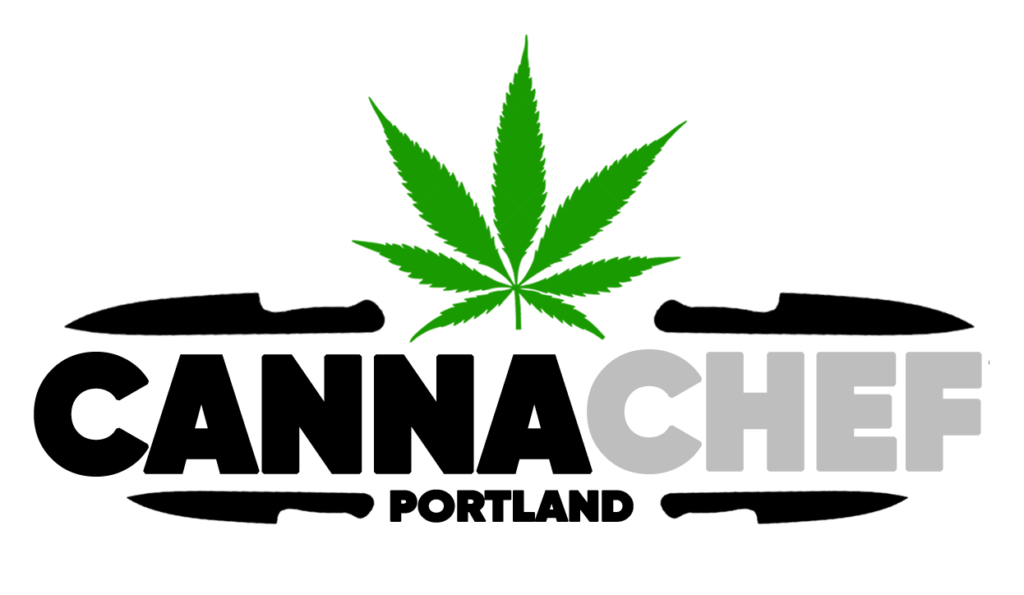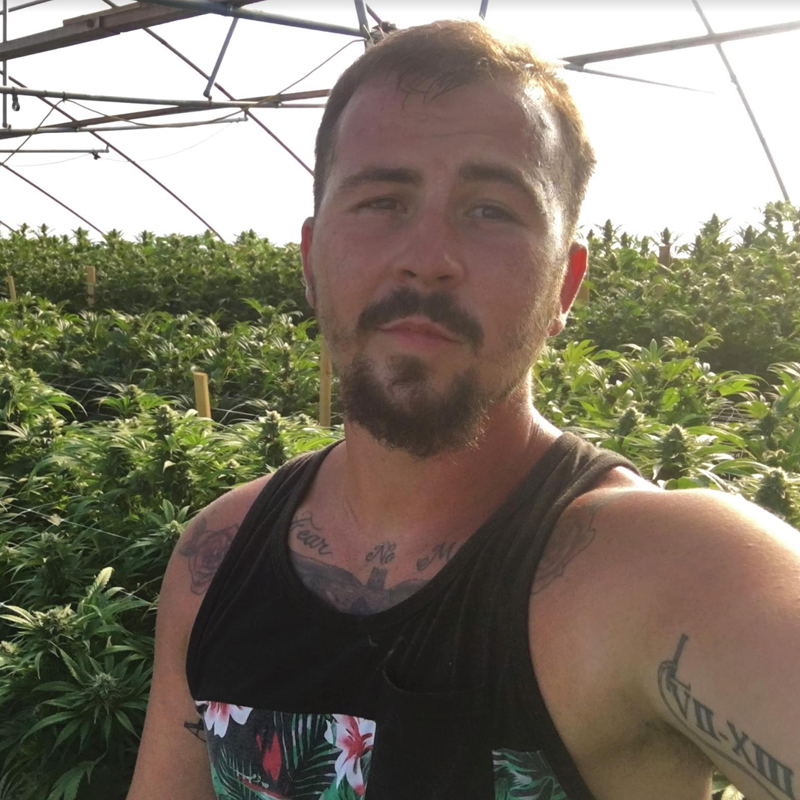 I'm 26 years old, and have been cooking since grade school. After Graduating I went right into the military. Serving  over 4 years on Fort Bragg, North Carolina. Also being  the primary kitchen were I got most of my culinary experience. Being known for my creativeness and my work ethic I was chosen to be a member of the 2015 82nd Airborne culinary team. That same year our team won  the D.O.D  Philip A. Connelly. Getting out of the military I moved back to my hometown in Maryland. After dealing with several cannabis related expungements, I decided to relocate to Portland in search of better opportunities and a fresh start. Sense moving here I've done everything from bud tending to being a judge in the 2019 Oregons Hightimes Cannabis cup. I'm currently a grower and photographer for Spring Water Ranch and Elephant Farms.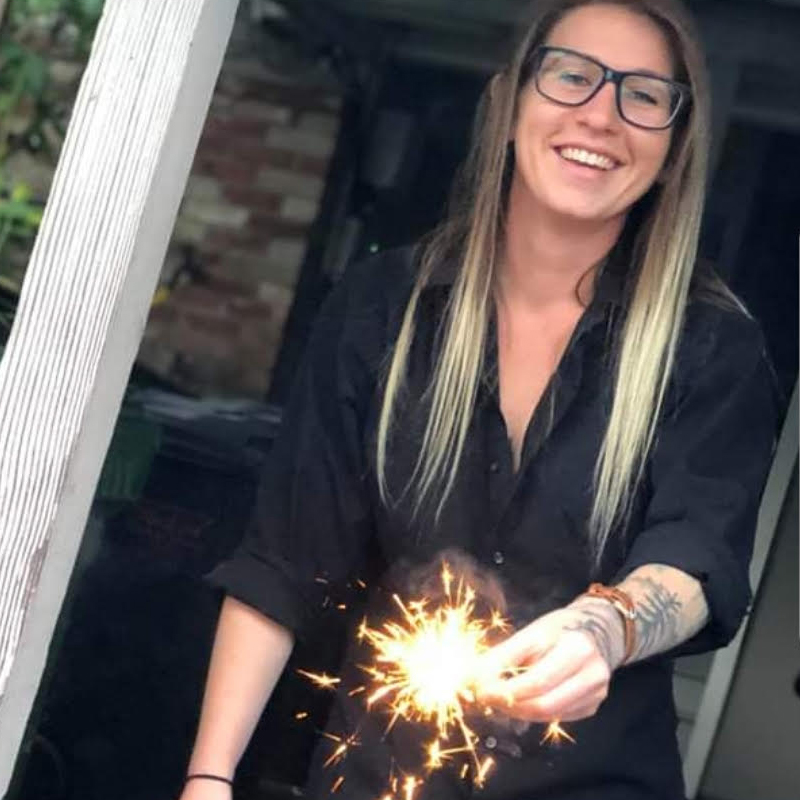 I am originally from Los Angeles, California but grew up in Port Charlotte, Florida. From a very young age, I was surrounded by Culinary Influences in my Family. I moved to Oregon in 2013 and found myself indulged in the Medical Marijuana Program and began self educating. I decided it was time to refine my cooking skills, and enrolled in Le Cordon Bleu of Portland. I have been in the Restaurant Industry (fast food, family dining, fine dining, private catering's) sense the age of 17. After Culinary School, I took my Cannabis Knowledge and tried getting into the Industry. I got my first Budtending Position at Sweet Relief in Scappoose. Shortly after starting Sweet Relief, I became the Store Manager of their new location in St Helens. I became engulfed, inspired and humbled by my client's journeys with Cannabis and helping them find just the right fit for their needs. I began infusing dishes at home and started working with a Medical Grower and supplied edibles for his patients. After working for Sweet Relief, I began working for an Indoor LED Cannabis Cultivator named Novik Industries as their Sales Rep. I am now currently a Contracted Chef working for The Compass Group. I hope to one day start my own business by collaborating the Culinary and Cannabis Industry together.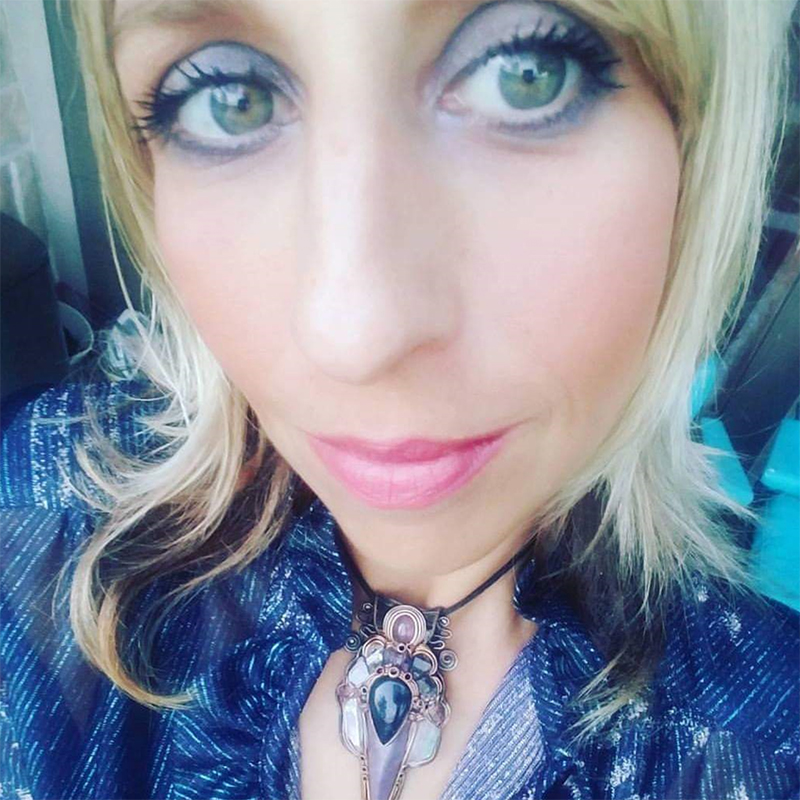 Lisa Joy McDaniel Peterson
South Texas native Lisa Joy McDaniel Peterson is a culinary botanical alchemist and the brainchild of CBD wellness company Gaia Goods. She has over 20 years in the culinary industry ranging from private chef to back of the house managment. She has written several menus and is known for hosting private pop up events such as Vegan Valentines and Alice's Spring Fring traditionally held on 4/20. She is currently working on a cookbook/collection of short stories called The Culinaryh Alchemist which is related to breaking bread and the impact cooking has had on her life. Currently she resides on the foothills ofMount Hood and enjoys spending time in nature and in her garden!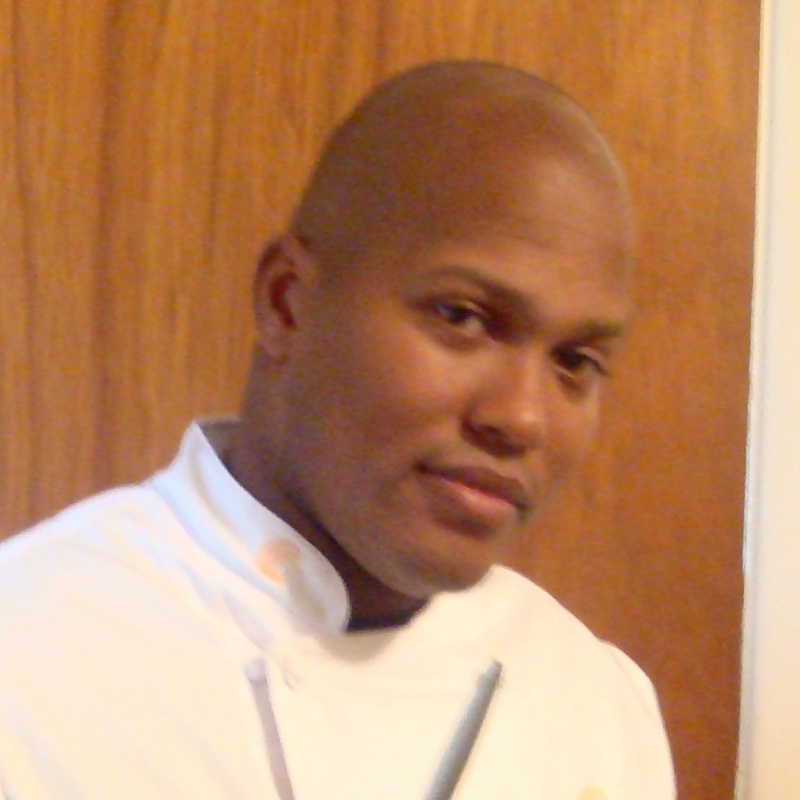 After spending the first decade of my life in the nation's capital, I moved to the Dallas area. I graduated from Sam Houston High School in Arlington, Texas. I went on to Kansas State University to study Communications and Marketing. Along the way, I worked in productions for a few radio stations. After my kids were born, my wife and I moved to Canada to be closer to her family. There I worked for a seed store that focused on cannabis seeds and other hard to find seeds from around the world. I have seen drastic changes in the industry over the last 15 years. I've worked with people in all aspects, from seeds to growing to edibles. After moving to Oregon, I attended OCCI to become a chef and began focusing on making edibles. Prior to the changes in legislation, I was an OMMP patient and helped other patients access medicine that fit their needs. I created a disposable vapor pen and start working for a dispensary after legalization. There I have worked with sales, graphic design and marketing, vendor acquisition and purchasing. In my free time, I've coached youth and seventh grade football and basketball for several years. I also make edibles and design shirts for my own company, The Herb Co-op & West Coast Puffin.
Chef Charleen is a culinary creative who strives to cook, feed, and elevate the world one bite at a time. They were the first Filipino American womxn to win Foodnetwork's Chopped. A reality T.V. gem, they also competed on The Cooking Channel's "Farmer's Market Flip." Having a passion for cannabis, Chef Charleen has been an advocate for over 20+ years, a cannaisseur who favors sativa hybrids with doses of cbd in the mix and the occasional indica bong rips. As a former restaurateur, you can also find Chef Charleen running shop at The People's Dispensary in Portland as one of the Co Founders/Operations Director, where empowering communities through cannabis is the core mission.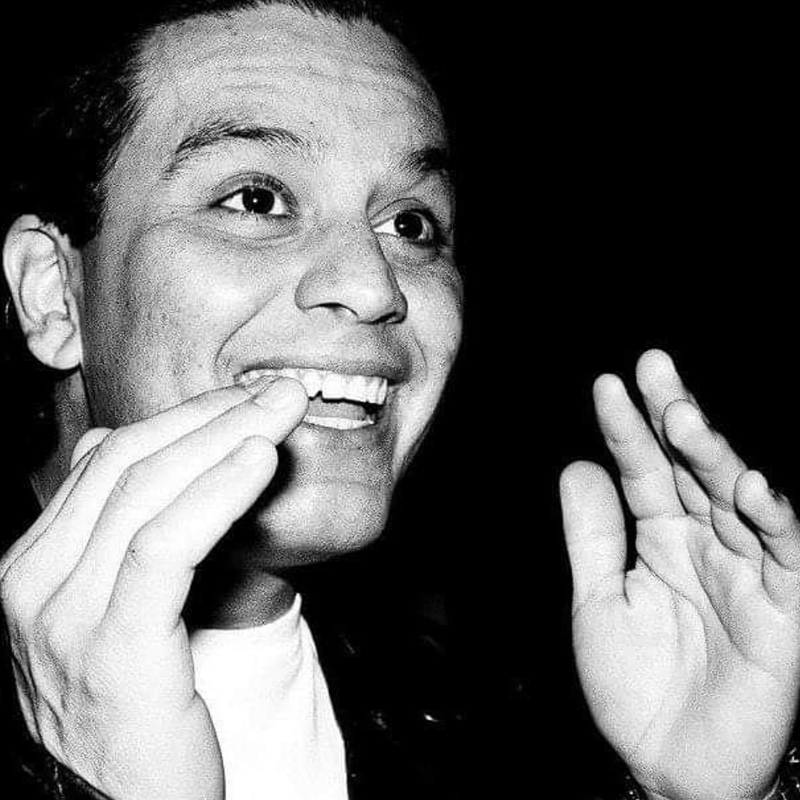 Thomas began his career in medical cannabis in Southern Oregon as a grower. In 2016 Thomas joined Shadowbox Farms where he helped to build the company from the ground up, moving his way up to one of their top Southern Oregon Sales Representatives. As a steward of the cannabis industry, one of Thomas's goals is to erase the stigma associated with cannabis through education and community outreach. As a member of local Rotary club, Thomas is involved in many community projects such as power packs (what are these) for local children in need. Thomas will tell you that his biggest influences in cooking came from both of his grandmothers, "as a kid I learned to cook traditional Mexican cuisine for large family parties, I've always appreciated the importance of family, food and parties!!" In 2005 I attended the Art Institute of Orange County California Culinary arts program. I moved on to work in premier ktchens in Los angeles and San Diego for the next 10 years before deciding to pack it up and move back to Southern Oregon to start his career in Cannabis.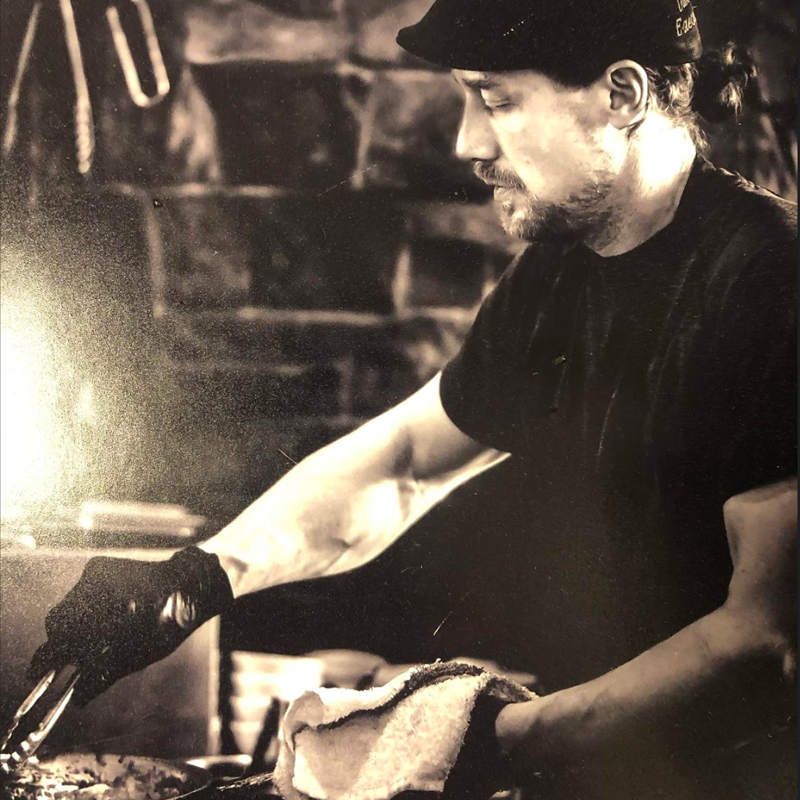 Dave Lucht began working in restaurants as a cook at the age of 14. Upon graduating high school, he continued cooking part time while pursuing a degree in business management and accounting at the University of Kansas. In his sophomore year a sudden realization hit. He would never be happy working at a desk, and the kitchen was where his heart resided. Dave began working full time in several restaurants around Lawrence, Kansas and landed at Perkins Family Restaurant and Bakery as an assistant kitchen manager. Here, Dave learned the value of a well organized and efficiently executed kitchen. He also realized that while it was rewarding to be a part of the kitchen family, he craved a knowledge of food that wasn't to be found in this establishment. Dave left after 5 years and found employment in Kansas City while considering Culinary Schools.
In 2002, Dave moved to Los Angeles and enrolled in the California School of Culinary Arts. Here he was given the opportunity to learn from established and award-winning Chefs as well as participate in one-time events. These included events with Wolfgang Puck Catering, the Oscars dinner and March of Dimes benefits. After graduating, Dave moved to Eugene Oregon to start a family and be in closer proximity to local organic farms. In 2006 Dave obtained his first Executive Chef Position at Zenon Café. In 2009 he helped open Hop Valley Brewing Co. and in 2011 he became Chef at Excelsior Inn Several years later, Dave became business partners with his former boss, Maurizio Paparo, at Ciao Pizzeria & Trattoria, where he currently practices his craft.
"Food is the most amazing medium. It has the power to bring people together, heal broken souls, bring back long lost memories, and provide joy through sustenance."
~Chef David Lucht
Dave fell in love with restaurants for these reasons, and the simple pleasure of seeing a smile on the faces of patrons as they enjoy the hard work of his team.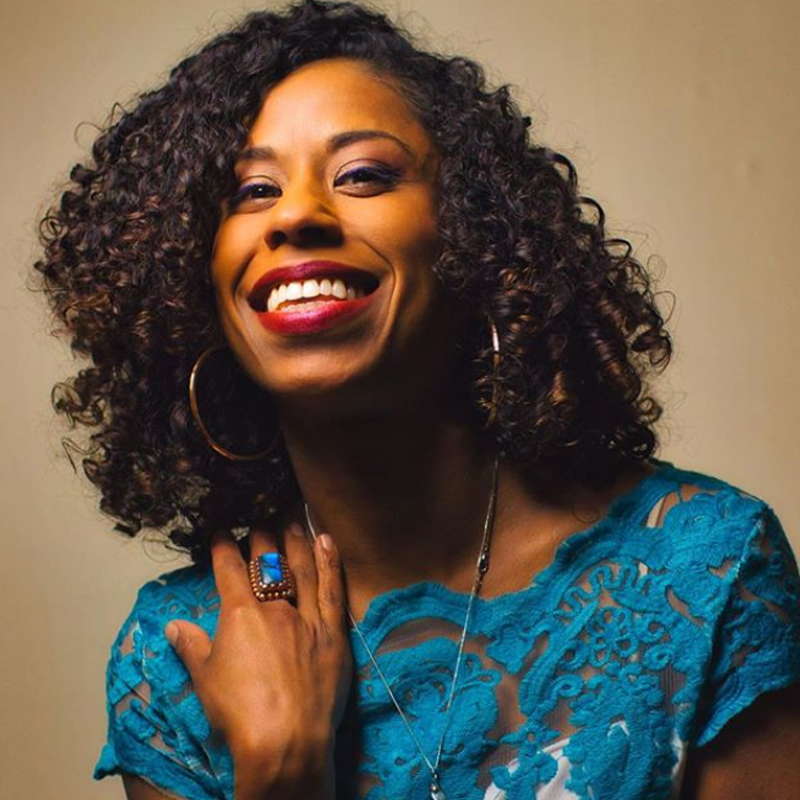 Amaranta has learned to cook traditional recipes from her Central American, Caribbean and German heritage. Amaranta has served as a Chefology instructor at an Art and Science Innovation Summer Camp for four years. She is a Volunteer Instructor and has served as an Advisor for the Board of Directors of the Portland cooking school and food justice Non Profit, Feed the Mass. She is passionate about empowering young people to learn self sufficiency, nutrition and autonomy through cooking. Amaranta has enjoyed working in the cannabis industry as regional sales manager for two distribution companies, where she was exposed to the hand crafted edibles industry and has worked in a Portland dispensary. Amaranta is the Executive Director of Non Profit, 4 Directions Mural Project, which assists young people who have experienced trauma heal through creative experiences and personal coaching. She has brought collaborative painting experiences to cannabis events and has painted murals for cannabis farms, cannabis event spaces, a Portland distribution company, and dispensaries. She enjoys exploring food and cannabis combinations which are beneficial to health and sensual to the palette.